Open T.R.A.I.L. Ranch is a therapeutic horsemanship center located in Boerne, Texas for those with developmental and physical needs of all kinds.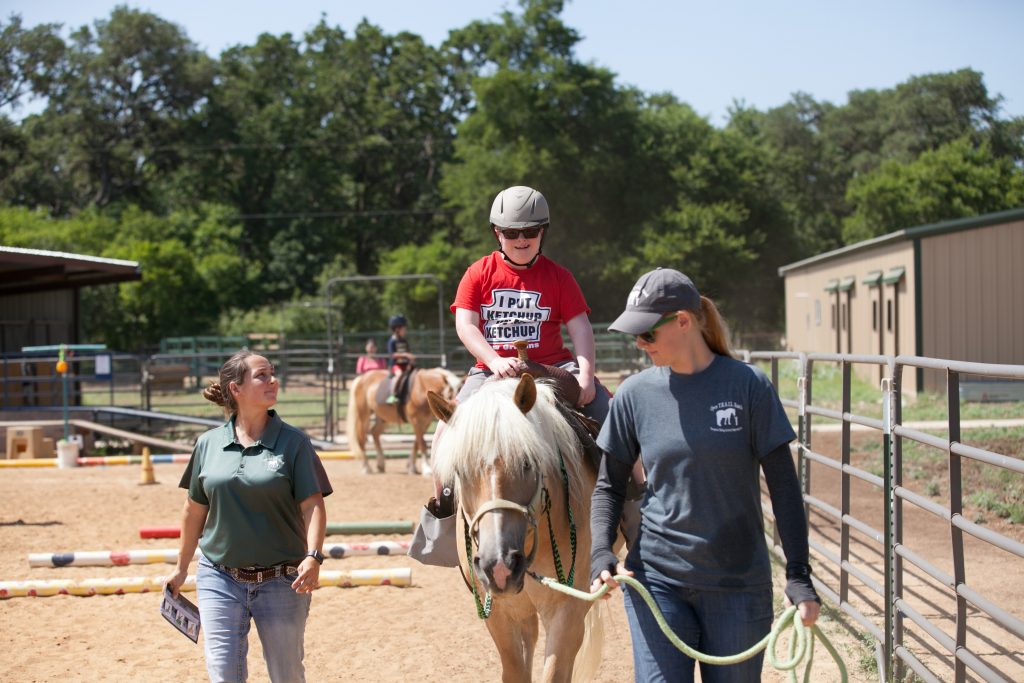 We provide equine assisted services to children and adults with physical, cognitive, and emotional challenges in San Antonio, Boerne, and the surrounding areas.
Individuals who benefit from our services have diagnoses such as Cerebral Palsy, Autism, Down's Syndrome, ADD/ADHD, Fragile X,  Multiple Sclerosis, Stroke, Developmental Delays, emotional and cognitive disorders, as well as speech, hearing and vision impairments.  Our instructors are PATH certified, accomplished equestrians, and have extensive training to instruct participants with special needs.
Our programs include Adaptive Riding, Equine Assisted Learning, Occupational Therapy incorporating Hippotherapy, and Interactive Vaulting.
Open T.R.A.I.L. Ranch is dedicated to keeping the facility safe for all who visit.
In order to support programming amidst the COVID-19 Pandemic, OTR has implemented policies and procedures to protect our participants, staff, volunteers, and family.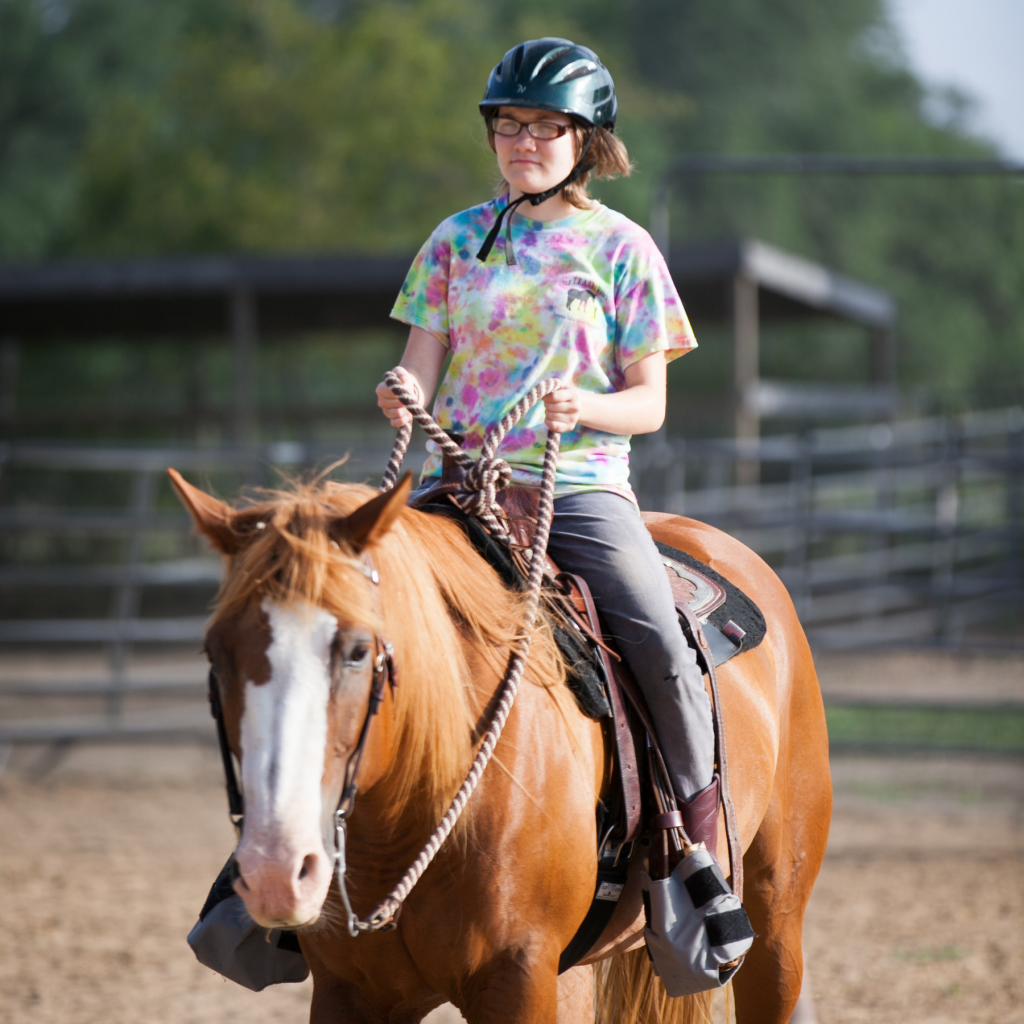 A horsemanship program that focuses on teaching riding and horsemanship skills on and off the horse to those with physical, cognitive, social and developmental disabilities.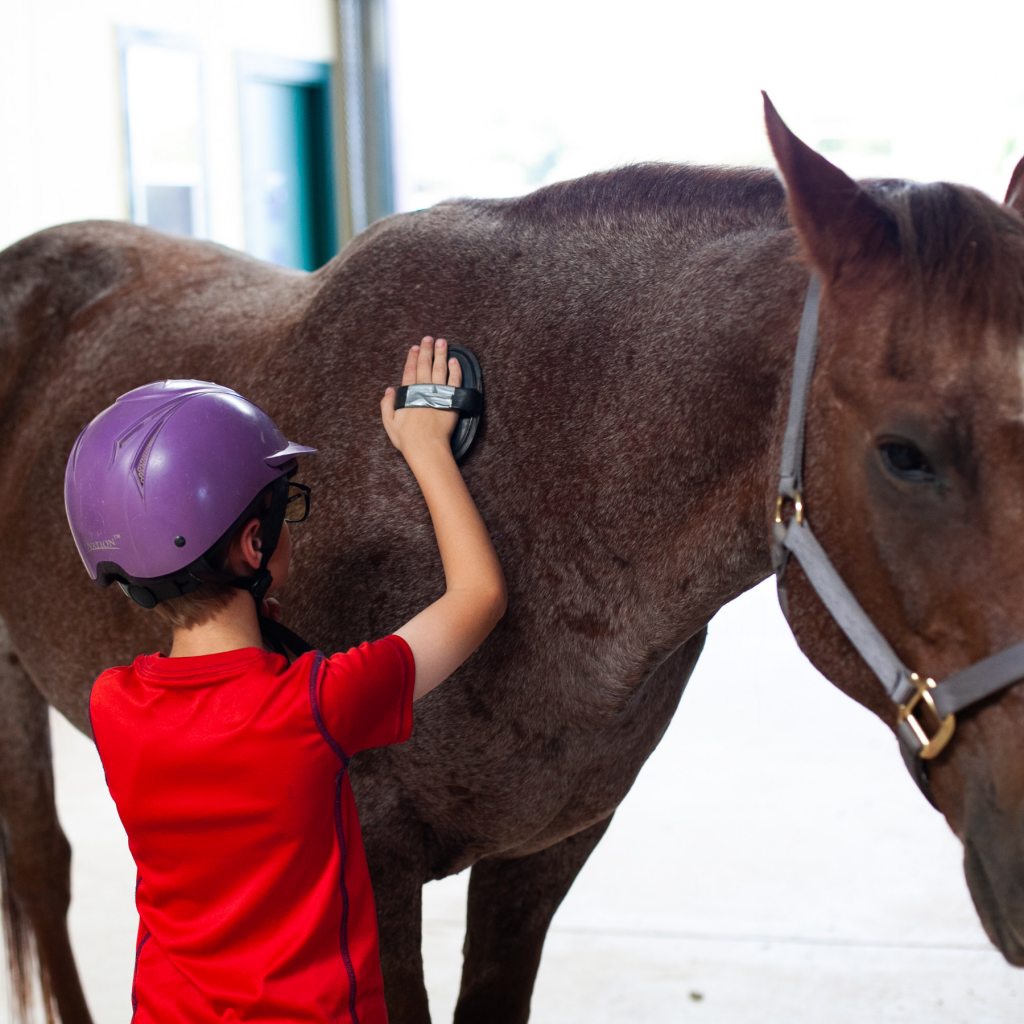 A relationship building program that focuses on teaching responsibility, improving self worth, decision making, independence, and how to communicate needs and wants.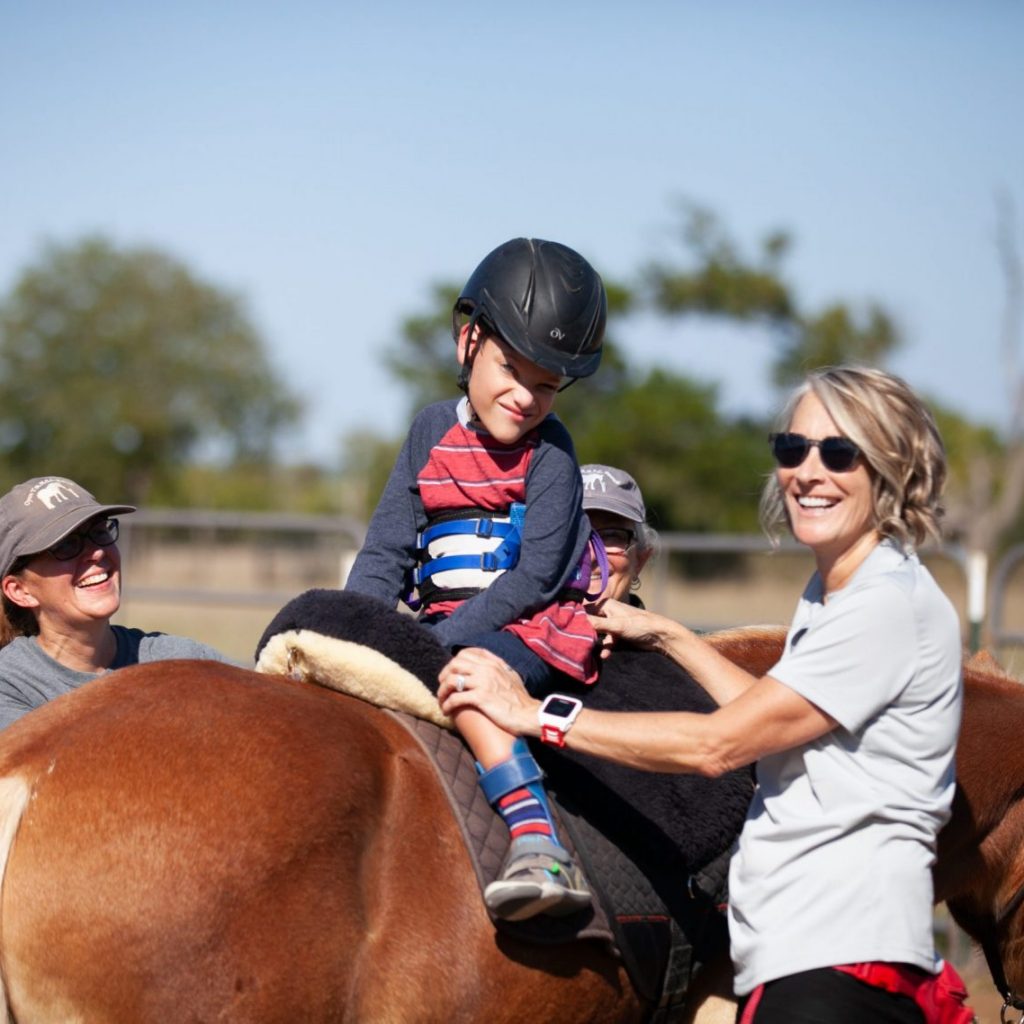 A therapy session on horseback utilizing the movement of the horse as a treatment tool to engage sensory, neuromotor and cognitive systems to promote functional outcomes.
Open T.R.A.I.L. Ranch is located just North of San Antonio in Boerne, Texas. Our facility consists of over twenty acres of pasture, three arenas, three barns, and is ADA compliant. Come out and visit us!
Office/Operation Hours
Mon

8:00am-12:00pm
Tue

8:00am-12:00pm
Wed

8:00am-12:00pm
Thu

8:00am-12:00pm
Fri

8:00am-12:00pm
Sat

CLOSED
Sun

CLOSED
OTR is closed on all major holidays, and typically follows the Boerne ISD School Calendar as far as closures go. Please always check in by calling if you are unsure if we are open before stopping by for a visit! The month of AUGUST will be APPOINTMENT ONLY.
"I was paying an exorbitant amount of money for physical therapy and seeing no improvement and was experiencing poor self esteem. Since Open Trail Ranch, I look forward each week to visiting my horse and working to improve my body motions for the next week. I love it and would recommend Open Trail Ranch to anybody who is considering a change in therapy or to experience peace. I feel real again. Thank you."