Kate Vasquez
Executive Director & Founder
Most people take years, or even a lifetime, trying to figure out what makes them happy.  This is not so for Kate Vasquez.  As an Autistic individual herself, she's known since early on that she wanted to combine her love of horses with her desire to help others like her with special needs. As early as elementary school Kate enjoyed assisting with activities in the special education department rather than enjoying recess with her classmates.  About that time she attended a summer bible school camp where she especially liked the horseback riding activities.  Kate had found her niche — horses and helping those with special needs.
Even at that tender age, Kate had a dream, and she set out to make it a reality.  She volunteered at a Therapeutic Riding Center in TX.  A valuable asset to the program, she was put on the fast track for her certification as a therapeutic riding instructor for adults and children with special needs, which she achieved soon after her high school graduation.
Majoring in psychology and minoring in special education, Kate then attended Texas A&M University San Antonio full time, but never gave up her duties at the Therapeutic Riding Center.  She taught a full load of classes there and also took time to attend and take classes at PATH international's (Professional Association of Therapeutic Horsemanship) conferences throughout each year.
With PATH she first became a registered therapeutic riding instructor, then a certified equine specialist in mental health and learning instructor.  She was allowed into the latter program early, due to many letters of recommendation extolling her maturity and dedication to those with special needs and horses.
Towards the end of her college career it was time for Kate to continue chasing her dream, so she found and started Open T.R.A.I.L. (Therapeutic Riding Actively Improving Lives) Ranch, her own therapeutic riding center.  She owns majority of all of the horses and has specifically trained them to be used in her program for therapy.
Graduating Summa Cum Laude in 2012, the ever over-achieving young lady continued accruing academic accolades.  She also minored in Sign Language, and has completed and received her certification for her equine therapeutic vaulting instructor's license.  Both specialties aid Kate in helping different types of children and adults with special needs.  She also is a registered Mentor for PATH International, able to aid those wanting to go through the same process she did and help them achieve their dream of becoming a therapeutic riding instructor.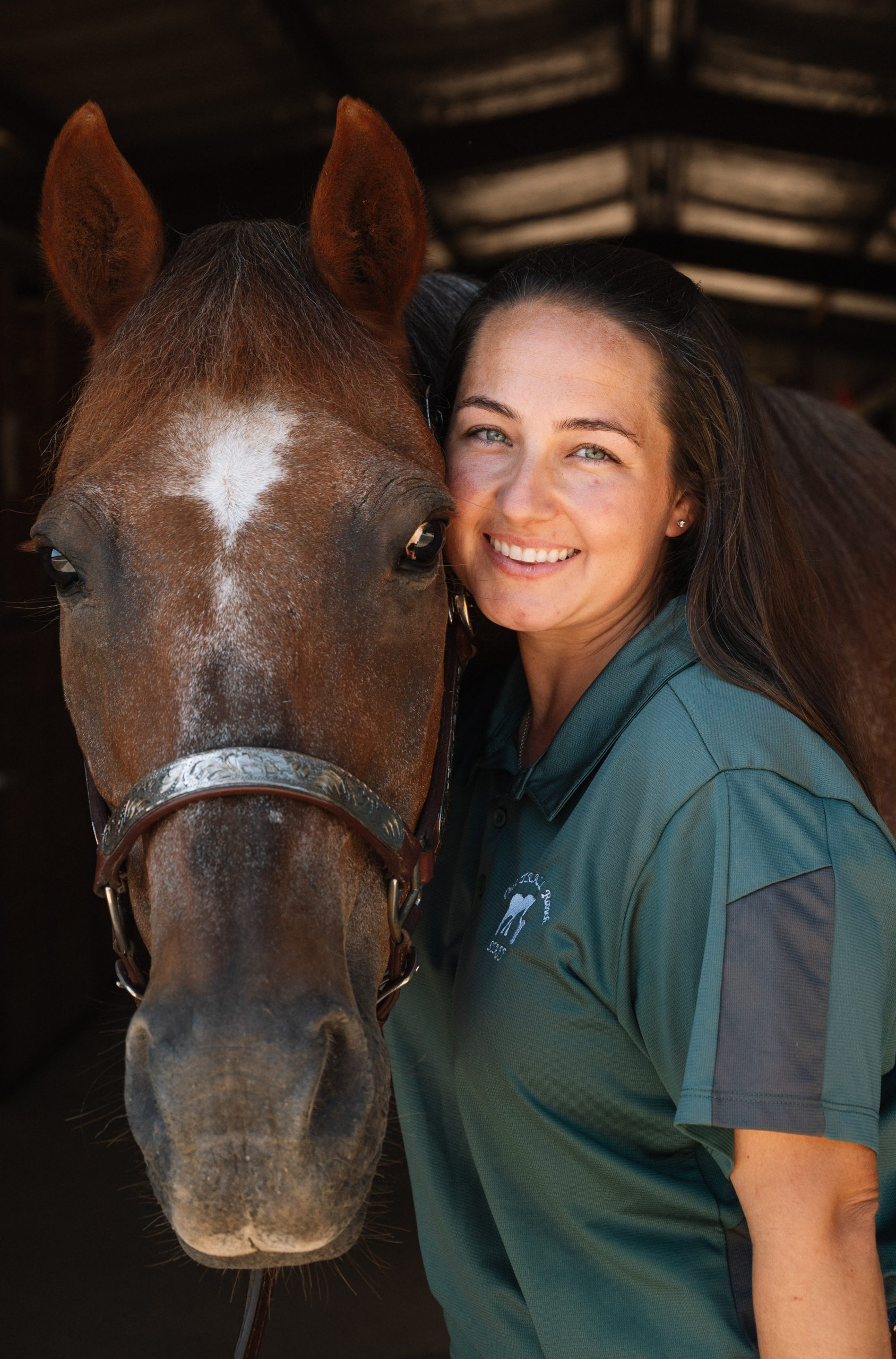 Amber Wodarz-O'Hara
Lead Instructor & Equine Specialist
Amber Wodarz was first introduced to horses at the age of two years old, and has been hooked ever since. Amber grew up as a military brat, with a Dad serving in the United States Army. She has traveled and lived many places around the world including Heidelberg, Germany.
Amber has been taking riding lessons since she was seven years old. While in Germany, Amber's main discipline of focus was dressage, which is still one of her great passions today. She also shares the same amount of love and passion that she has for horses with helping those with special needs, which has led her to Open T.R.A.I.L. Ranch, where she has fallen in love with the amazing work they do there.
Amber graduated from the University of Texas at San Antonio with a Bachelor of Liberal and Fine Arts in Psychology. Amber has both a Certification as a Therapeutic Riding Instructor (CTRI) as well as an Equine Specialist in Mental Health and Learning (ESMHL). Both certifications are through PATH Intl.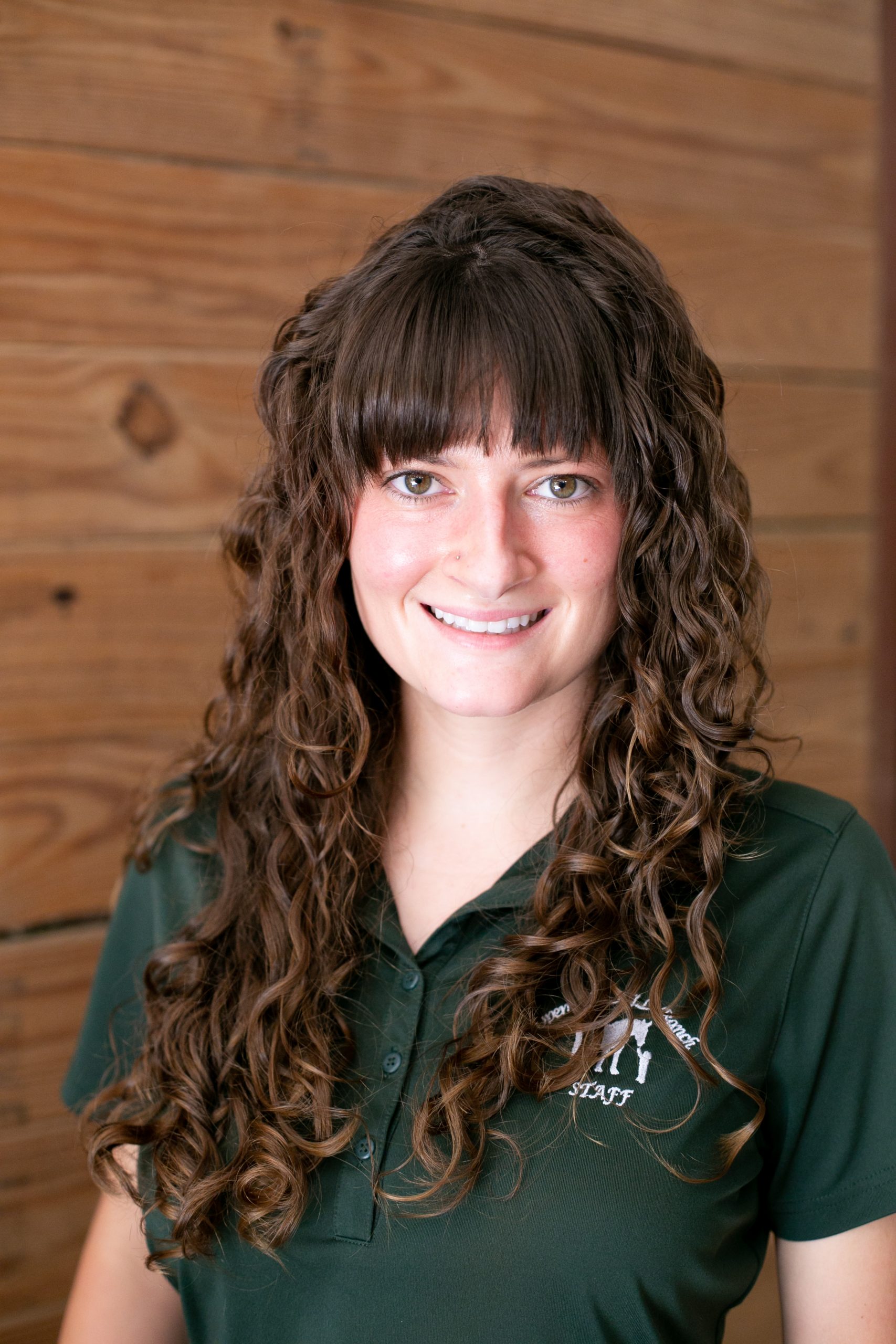 Diane Kirksey
Volunteer Coordinator & Instructor
Diane Kirksey, born and raised in Memphis, Tennessee, has always loved all forms of recreation and the community and friendships formed through activities. Although Diane didn't have pets growing up, she was the neighborhood dog sitter and jumped at any chance to be around animals, knowing there is a special bond between animals and people. While in college at the University of Tennessee, Diane majored in Recreation and Sports Management with a concentration in Therapeutic Recreation with a minor in psychology. As a Certified Therapeutic Recreation Specialist with a background working with people with intellectual and developmental disabilities as well as older adults with memory loss, Diane was drawn to volunteering at a PATH Intl. Center in Memphis. 
Diane felt so drawn to equine assisted activities and therapies and started working with the center further pursuing training to become a Certified Therapeutic Riding Instructor. Relocating to San Antonio, Diane knew that she wanted to continue in this field and is excited to work with the participants, horses, volunteers and families at Open T.R.A.I.L. Ranch!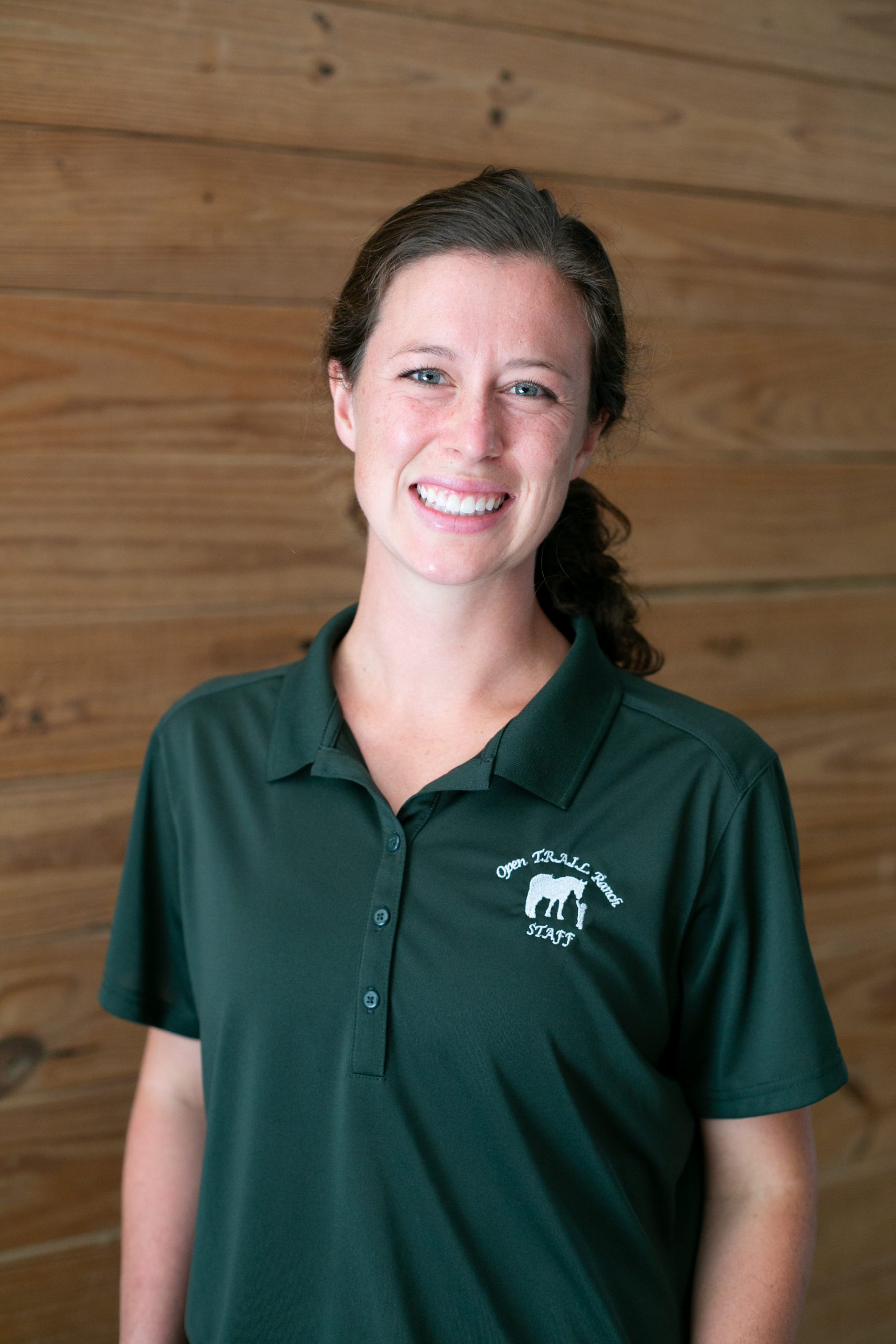 Gabrielle (Gaby) Perkins
Occupational Therapist
Gaby's riding career started as a 7 years old in Virginia. Her parents co-bought a small pony, Peanuts, and brought him home in the back of a pick-up truck. Neither family knew much about horses, but that pony was the first of many ponies and horses to come.
She was very active in Pony Club and graduated as an H-A from Difficult Run Pony Club. She rode competitively in eventing up to preliminary level and dressage up to 2nd level. She does not currently own a horse but is still passionate about them.
Gaby graduated from Radford University with a degree in Political Science. Shortly after graduation she discovered therapeutic riding. She attended a certification program at the CHEFF center in Michigan, and became a NARHA certified therapeutic riding instructor. She worked for several years for several small programs in Virginia and became the head instructor at the Rainbow Therapeutic Riding Center.
There she was responsible for scheduling and teaching lessons, training volunteers, and training horses. It was during this time she met an occupational therapist who influenced her to return to school.
Gaby graduated from the University of Puget Sound and became a licensed occupational therapist. She has worked in a variety of settings such as a birth to 3 center, home care, hospital pediatric inpatient and pediatric acute care and private clinics, in Washington, Colorado, Kenya and now, in Texas.
Gaby recently completed her AHA, Inc. Level 1 and Level 2 Hippotherapy Treatment Principles courses and is now a PATH Intl. Registered Therapist. She is very excited to join Open TRAIL Ranch to learn from her patients, horses and volunteers.
When not working as an occupational therapist, Gaby is a wife and a mother of 2 children, Caleb (13) and Amelia (11). Amelia enjoys coming out with her mother to help out in the barn. Gaby and her husband, Rick also compete in triathlons and are proud of their Ironman accomplishments.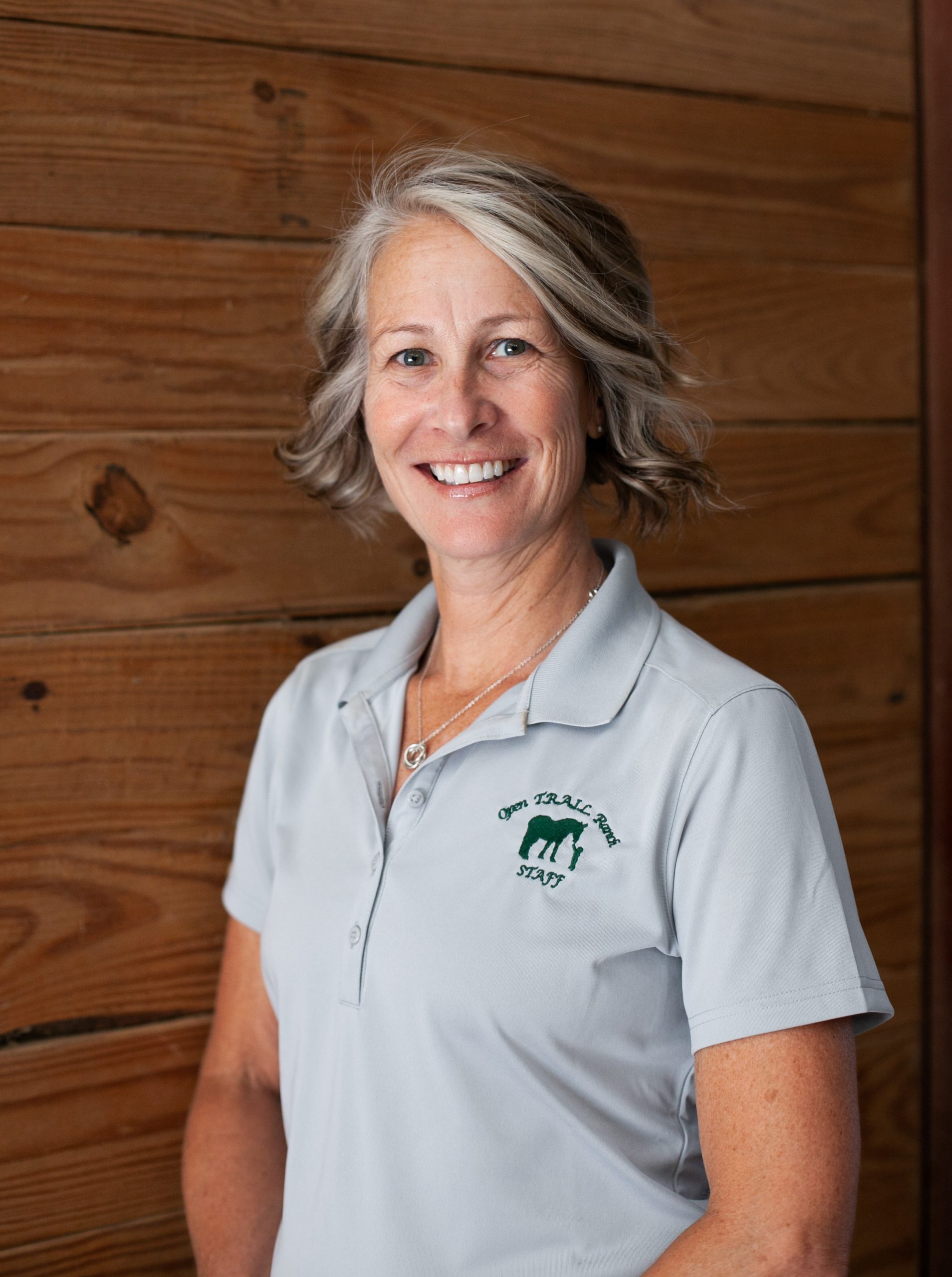 Sarah Freidman
Occupational Therapist
Sarah is an occupational therapist with four years of experience treating pediatric clients.
She has been utilizing hippotherapy as part of her practice since graduating with her Master of Occupational Therapy degree from Saint Louis University in 2016. Sarah has completed her Level 1 and Level 2 Treatment Principles courses through the American Hippotherapy Association. She has experience treating across multiple settings including home health, schools, and outpatient therapy clinics in Arizona, Nevada, and now Texas. Her favorite areas of practice include sensory integration and feeding therapy.
When not working as an occupational therapist, Sarah enjoys hiking, cooking, swimming, and trail riding.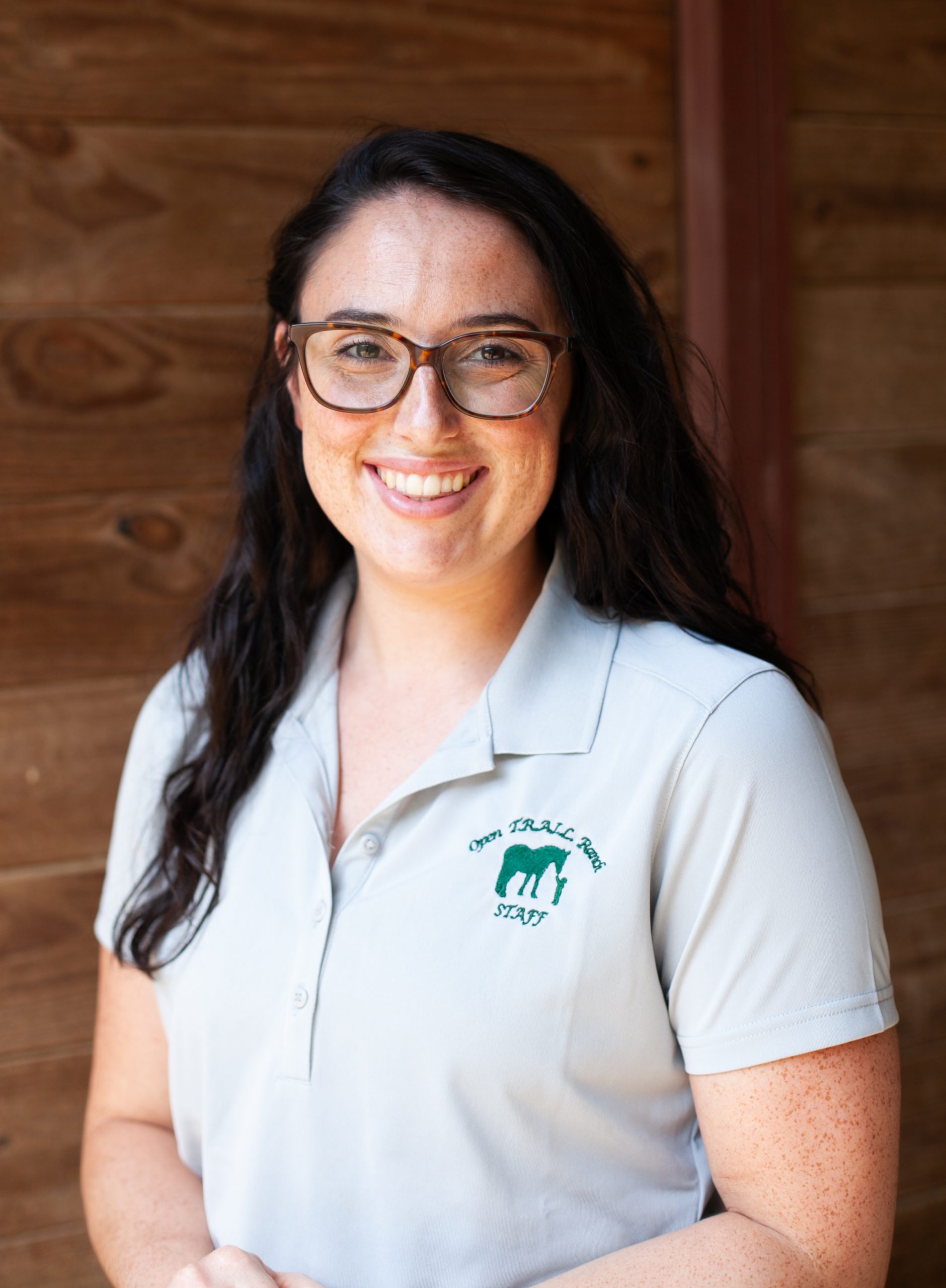 Sarah Glyn Bean
Speech Language Pathologist
Sarah Glyn is a Speech Language Pathologist.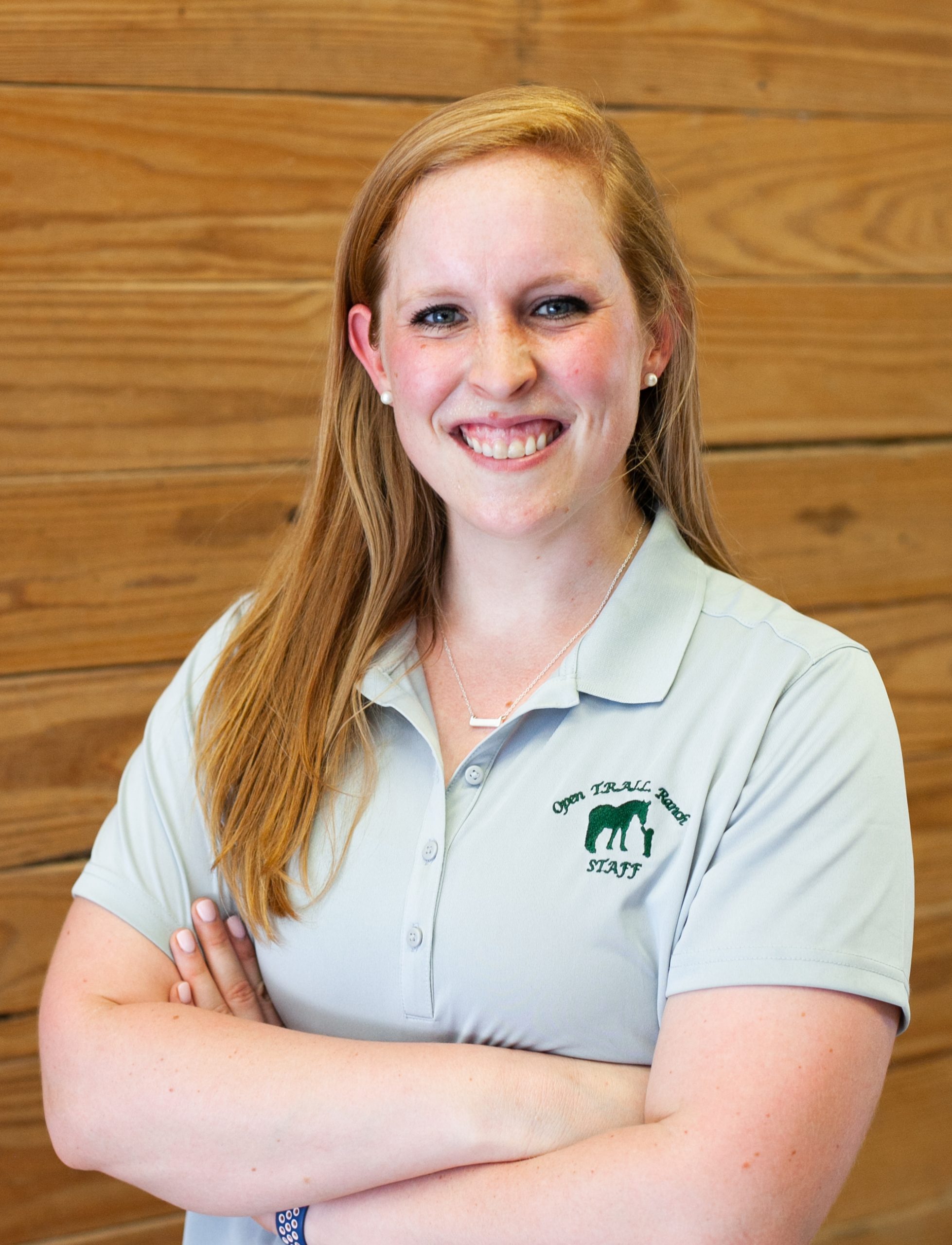 Evvie Marshall
Administrative Assistant & Equine Caretaker
Evvie Marshall is our Administrative Assistant/Equine Caretaker at Open Trail Ranch.  Her job is to help keep things organized around the facility, be an assistant to the Executive Director, and help care for all of the equines on the ranch.  She has 17 years of horse experience which includes: riding, driving, and daily equine care. 
In 2003, Evvie started volunteering with a non-profit program that worked with special needs children and Shetland ponies.  In 2006, she started volunteering at Banbury Cross Therapeutic Equestrian Center in Michigan.  After moving to Texas in 2008, she volunteered and worked at another local Texas center, met Kate and has been working with her ever since!
When Evvie isn't at the ranch or spending time with her miniature horse, Brite, she works as a part-time respite caregiver.  For her, it's a joy working with the riders and equines!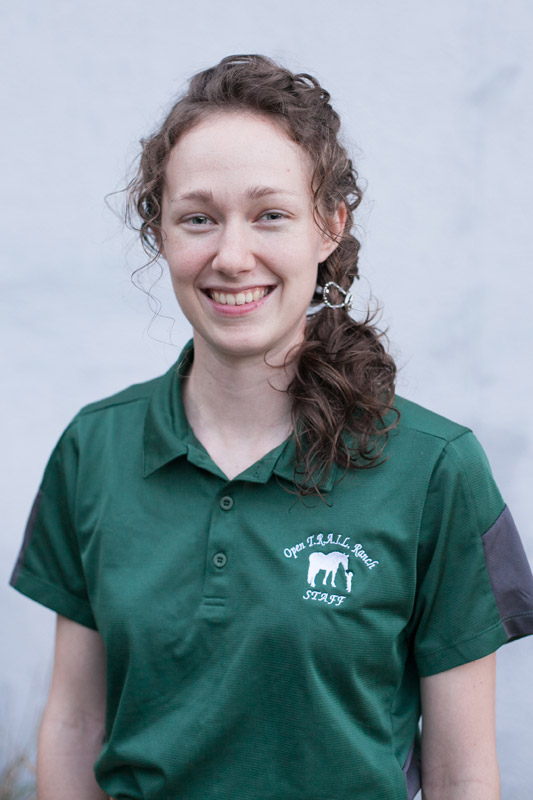 Catrina Marshall
Assistant Barn Manager
Catrina is one of our Assistant Barn Managers. She oversees the care of our equines, our other various animals, and facilities. She also assists with schooling our therapy horses making sure they are in good shape.
Before coming on as a staff member at OTR, Catrina volunteered as a horse handler and side walker and still continues to do so. She started volunteering at therapy centers at the age of 13 and hasn't found any reason to stop any time soon.
To Catrina, the horses have been her bridge into the lives of the people who come to OTR. And that's why she loves working with both people and equines.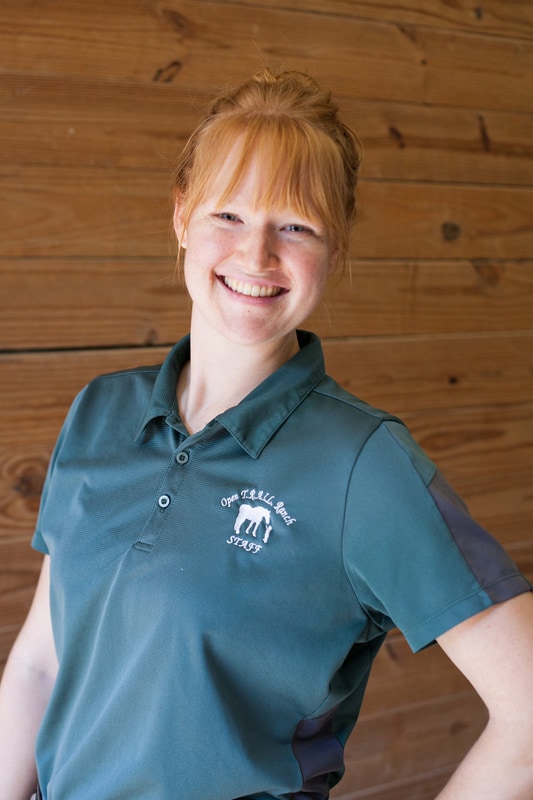 Cullen Hoover
Facilities Manager & Assistant Barn Manager
Cullen is our facility manager and one of our assistant barn managers. His job is to help maintain the facilities and care for the horses. He was born in Altoona, Pennsylvania and moved down to San Antonio at a young age. Though he has no prior experience with horses, Cullen has always had a love for all animals and has found a new love for horses! It brings him joy to see the smiles brought to the riders and volunteers faces whenever they interact with our houses. 
Cullen is a huge football fan and his favorite team is the Pittsburgh Steelers. He also loves watching basketball, fishing, working out, and playing with his two dogs and two geckos!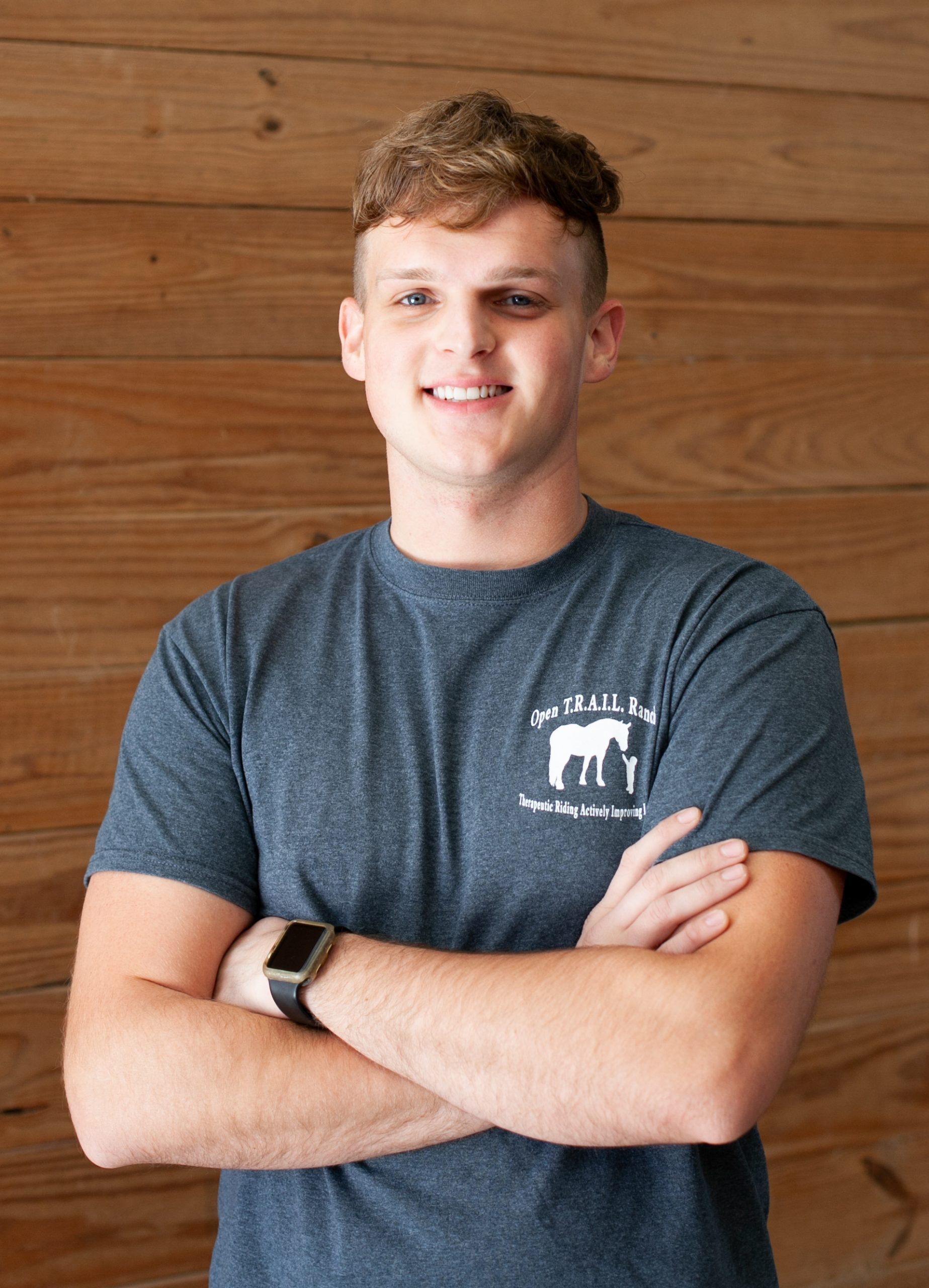 Pam McGonagill was born and raised in Texas and is known as a West Texas girl. She grew up riding a mesquite tree horse and pretended to rope her brothers. Her interest in horses grew with a scrapbook titled "Horses I Love" of drawings and pictures. Things change as you grow up and she adventured to numbers which led her to becoming a bookkeeper.
Her experience has many twists and turns which include, working with insurance companies, oil and gas companies, two bankruptcy trustees on business cases to non-profit organizations.
As the bookkeeper at Open T.R.A.I.L. Ranch, it brought back memories of her scrapbook, "Horses I Love". As Pam readies herself for retirement; she's looking forward to becoming a volunteer here to fulfill the dream of loving horses and getting misty-eyed watching the OTR participants and the families
beam with joy and pride of changing a life, one ride at a time, including hers as she watches these awesome riders.