Kate Vasquez
Executive Director & Founder
Most people take years, or even a lifetime, trying to figure out what makes them happy.  This is not so for Kate Vasquez.  As an Autistic individual herself, she's known since early on that she wanted to combine her love of horses with her desire to help others like her with special needs. As early as elementary school Kate enjoyed assisting with activities in the special education department rather than enjoying recess with her classmates.  About that time she attended a summer bible school camp where she especially liked the horseback riding activities.  Kate had found her niche — horses and helping those with special needs.
Even at that tender age, Kate had a dream, and she set out to make it a reality.  She volunteered at a Therapeutic Riding Center in TX.  A valuable asset to the program, she was put on the fast track for her certification as a therapeutic riding instructor for adults and children with special needs, which she achieved soon after her high school graduation.
Majoring in psychology and minoring in special education, Kate then attended Texas A&M University San Antonio full time, but never gave up her duties at the Therapeutic Riding Center.  She taught a full load of classes there and also took time to attend and take classes at PATH international's (Professional Association of Therapeutic Horsemanship) conferences throughout each year.
With PATH she first became a registered therapeutic riding instructor, then a certified equine specialist in mental health and learning instructor.  She was allowed into the latter program early, due to many letters of recommendation extolling her maturity and dedication to those with special needs and horses.
Towards the end of her college career it was time for Kate to continue chasing her dream, so she found and started Open T.R.A.I.L. (Therapeutic Riding Actively Improving Lives) Ranch, her own therapeutic riding center.  She owns majority of all of the horses and has specifically trained them to be used in her program for therapy.
Graduating Summa Cum Laude in 2012, the ever over-achieving young lady continued accruing academic accolades.  She also minored in Sign Language, and has completed and received her certification for her equine therapeutic vaulting instructor's license.  Both specialties aid Kate in helping different types of children and adults with special needs.  She also is a registered Mentor for PATH International, able to aid those wanting to go through the same process she did and help them achieve their dream of becoming a therapeutic riding instructor.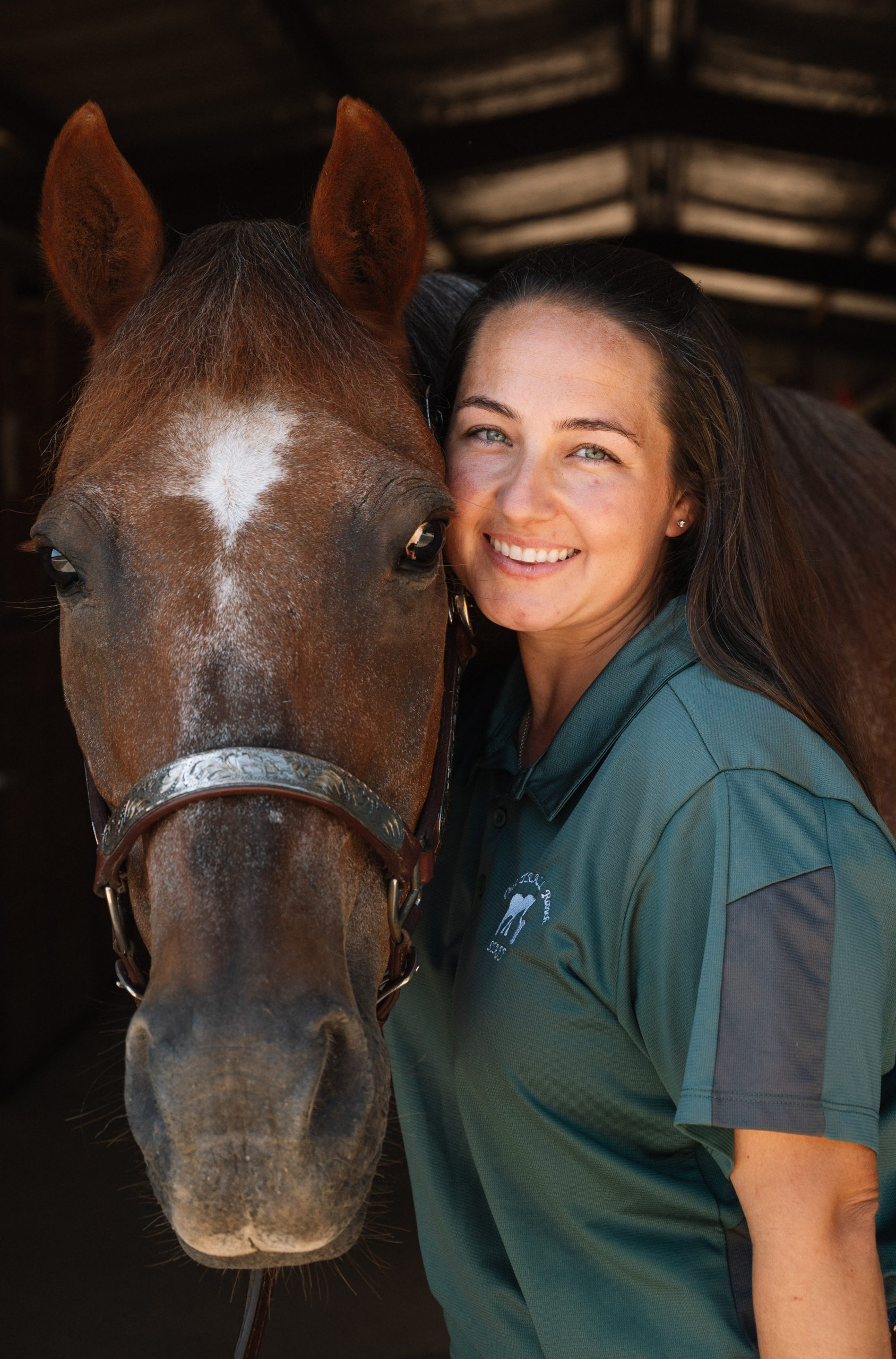 Amber Wodarz-O'Hara
Program Director, CTRI & ESMHL
Amber Wodarz was first introduced to horses at the age of two years old, and has been hooked ever since. Amber grew up as a military brat, with a Dad serving in the United States Army. She has traveled and lived many places around the world including Heidelberg, Germany.
Amber has been taking riding lessons since she was seven years old. While in Germany, Amber's main discipline of focus was dressage, which is still one of her great passions today. She also shares the same amount of love and passion that she has for horses with helping those with special needs, which has led her to Open T.R.A.I.L. Ranch, where she has fallen in love with the amazing work they do there.
Amber graduated from the University of Texas at San Antonio with a Bachelor of Liberal and Fine Arts in Psychology. Amber has both a Certification as a Therapeutic Riding Instructor (CTRI) as well as an Equine Specialist in Mental Health and Learning (ESMHL). Both certifications are through PATH Intl.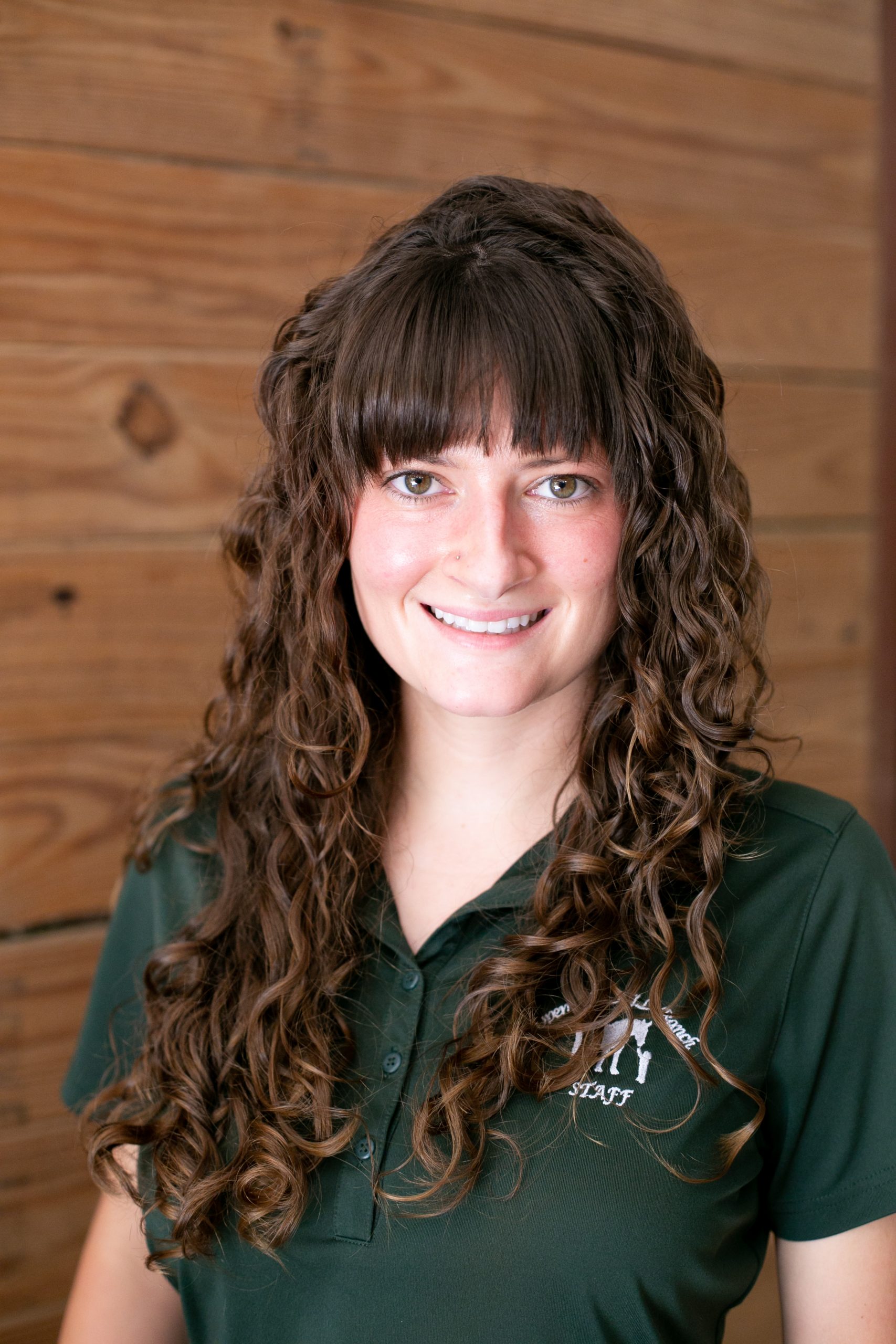 Lauren (LJ) Jimenez
Development Director & Volunteer Coordinator
LJ was born in Austin and raised in San Antonio. With a full immersive background in the Deaf culture, American Sign Language is their first language. Their love and passion for animals and the willingness to help is what led them to Open T.R.A.I.L. Ranch; where they have stepped up to help with our volunteers and any potential development to help OTR succeed. 
When they are not living their best life at Open T.R.A.I.L they are working as an American Sign Language Interpreter with Sorenson Communications. Offering full access to communication for Deaf individuals across the country. They will be pursuing a future in Veterinary science and Zoology which they hope to put forth those skills to Open T.R.A.I.L. Ranch and animals in need, should they cross paths. 
Their hobbies include: writing, singing, art, and exploring the great outdoors. Their favorite horse is Lady, and when the opportunity arises really enjoys taking a moment to say hello to ALL of the horses.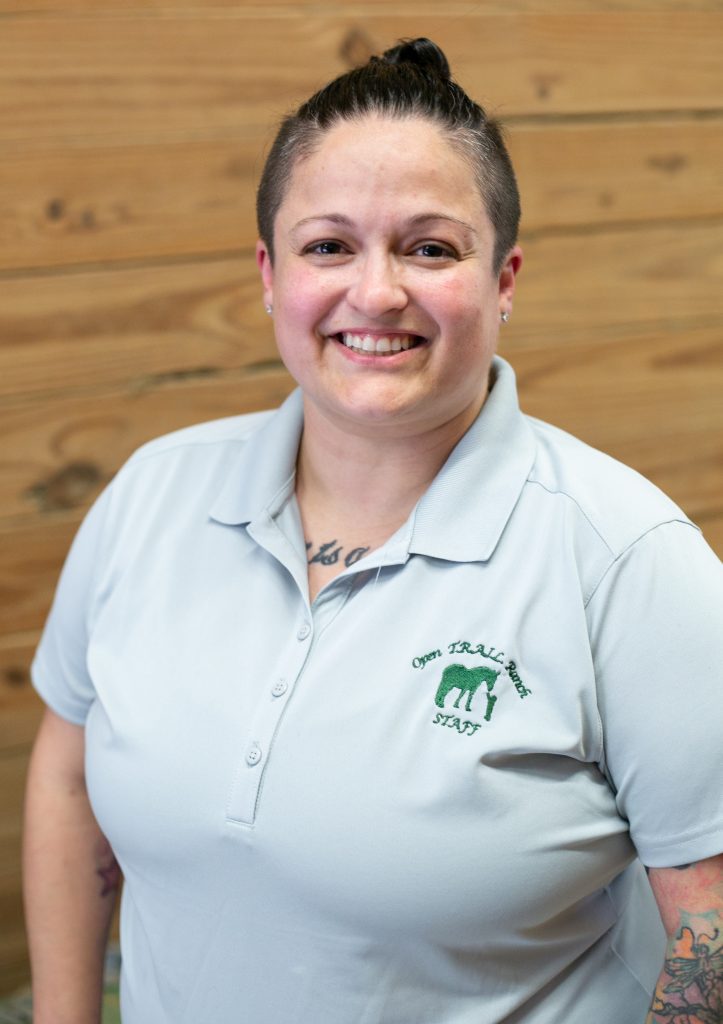 Carleigh Pearce
Assistant to the Executive Director & Grants Manager
Carleigh Pearce grew up with a deep love for horses and was "the horse girl" for as long as she can remember.  Arranging her My Little Ponies and building them stalls and arenas out of blocks, playing with her plastic horse figurines, and poring over The Atlas of Horses are some of her most resonant childhood memories. 
A mom to two special needs boys, Carleigh first experienced Open T.R.A.I.L. Ranch as a parent when her boys began their riding and equine therapy experience several years ago. Like all who pass through the Open T.R.A.I.L gates, she has fallen in love with their life changing work. 
As a small business owner and substitute elementary school teacher, Carleigh brings a wealth of experience in a wide variety of fields. She is a fierce advocate for the acceptance and understanding of neurodiversity.
Carleigh graduated from the University of Washington with a Bachelor of Arts in Communications and is thrilled to share her skills with the Open T.R.A.I.L. Ranch family.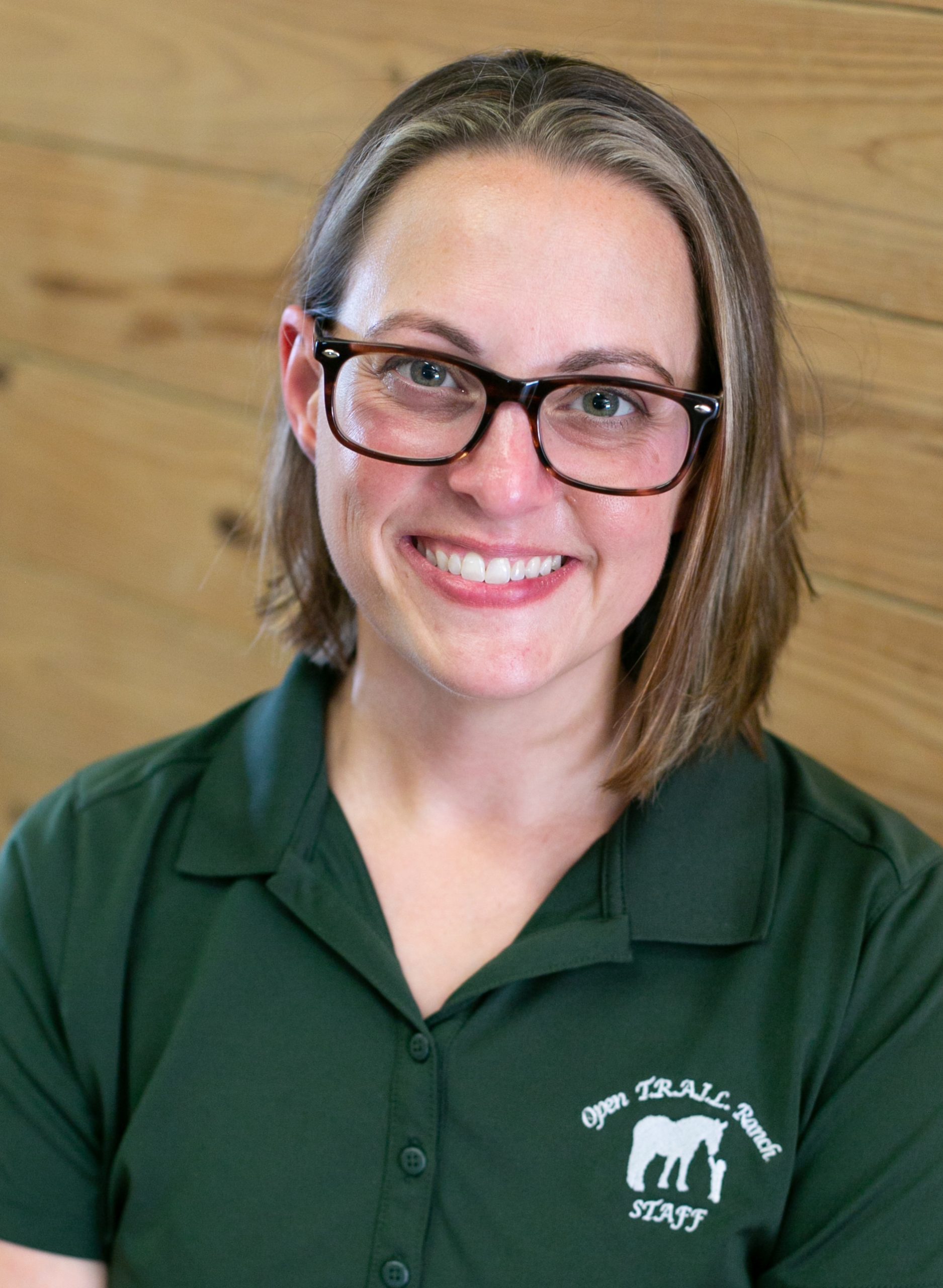 Maggie Hoffman


Certified Therapeutic Riding Instructor (CTRI)
Maggie Hoffman is originally from Corpus Christi, Texas and started riding horses when she was 10 years old. After riding for a couple of years, she decided to start showing horses. For six years she rode horses competitively in All-Around Performance which includes classes in western showmanship, western pleasure, western horsemanship, trail, hunt seat equitation, and hunter under saddle. She is well versed in both english and western with her main discipline being western pleasure. Through showing, Maggie discovered her passion for working with horses and knew that she had to find a career where she could use this passion.
After her show career, Maggie attended Texas A&M University where she graduated with an honors bachelor's of science degree in Psychology and a double minor in Sociology and Business as well as acquiring a psychological certificate in Applied Behavioral Health. Throughout her undergraduate years, Maggie found her passion for therapy work and working with those that have special needs. This passion for both horses and helping others led her to Open T.R.A.I.L. Ranch where she is currently a Certified Therapeutic Riding Instructor (CTRI). Maggie is so excited for this opportunity that combines all of her passions and loves her work here at OTR!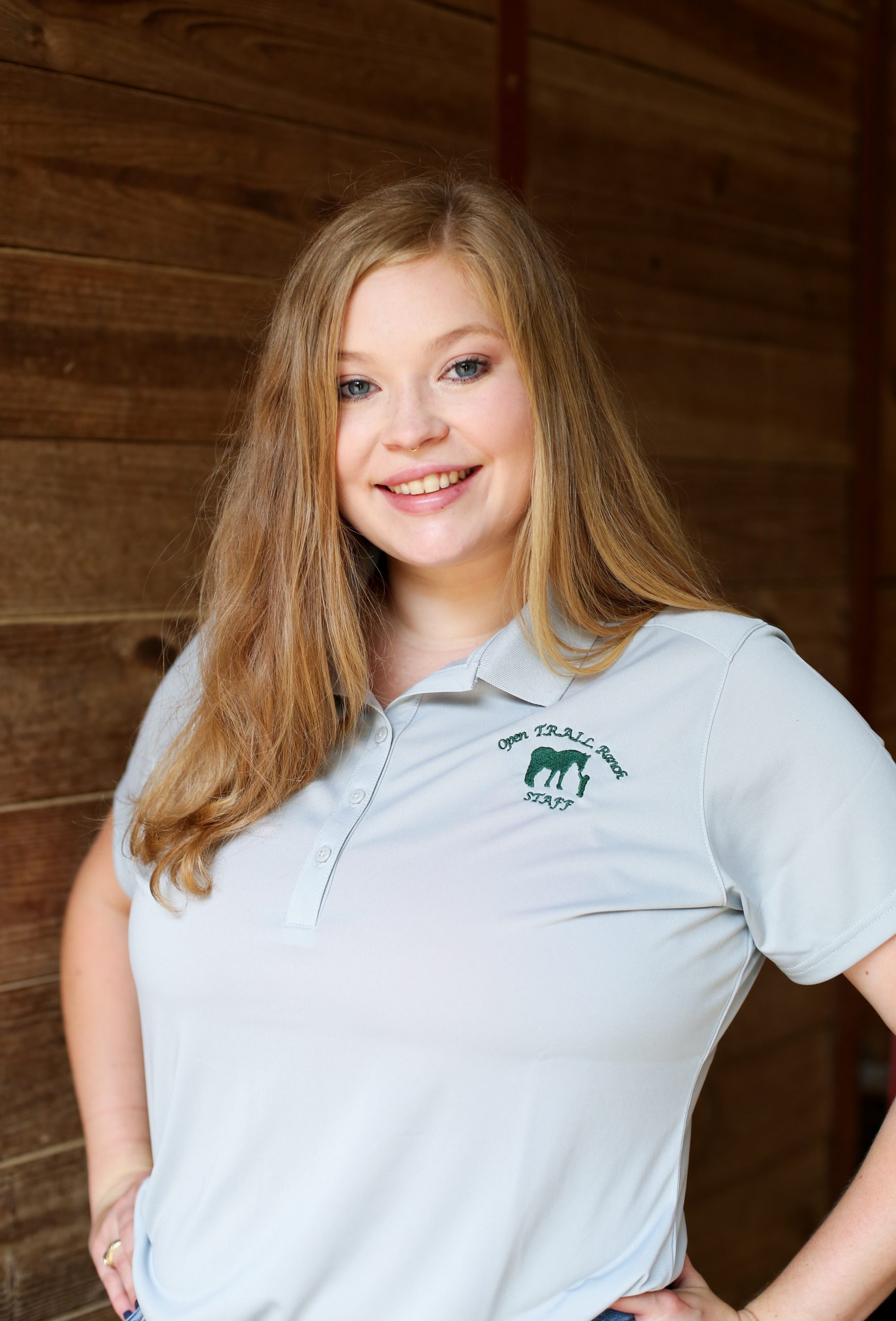 Nellie Schmidt
Certified Therapeutic Riding Instructor (CTRI)
Growing up as the youngest in a large family, Nellie's love for animals began at a very young age, surrounded by dogs, cats, goats, donkeys, rabbits, chickens, geese and eventually horses. She began riding at 9 years old when her older sister received horseback riding lessons for her birthday, and like your average younger sibling, Nellie tagged along. Throughout middle and high school she participated in many drill teams, including riding for the Tejas Rodeo Rough Riders for 3 years.
Nellie then took her love for horses to Asbury University in Lexington, Kentucky, where she double majored in Equine Studies and Psychology, focusing on Equine Facilitated Mental Health. While in Kentucky, Nellie participated in the school's Police Mount training program and taught therapeutic riding lessons for class credit. As a lifelong learner, Nellie has dabbled in almost every discipline of the equine field: re-schooling Off-The-Track Thoroughbreds at The Secretariat Center, working with Road to the Horse competitors, Ken McNabb & Stacy Westfall in ranch horse and reining training, leading trail rides at youth summer camps and training extensively in natural horsemanship.
Upon graduation, Nellie moved to NW Houston where she worked as Equine Manager & Trainer at a PATH Intl. Premier Accredited Center, and received her certification as PATH Intl. Therapeutic Riding Instructor (CTRI) in the fall of 2018. Her love for the Hill Country brought her back to San Antonio, and her passion for connecting amazing horses with amazing people brought her to Open T.R.A.I.L Ranch! When not at work, Nellie can be found hitting the trail with her rescue mutt, Cappuccino or playing laser tag with her kitten, Hazel.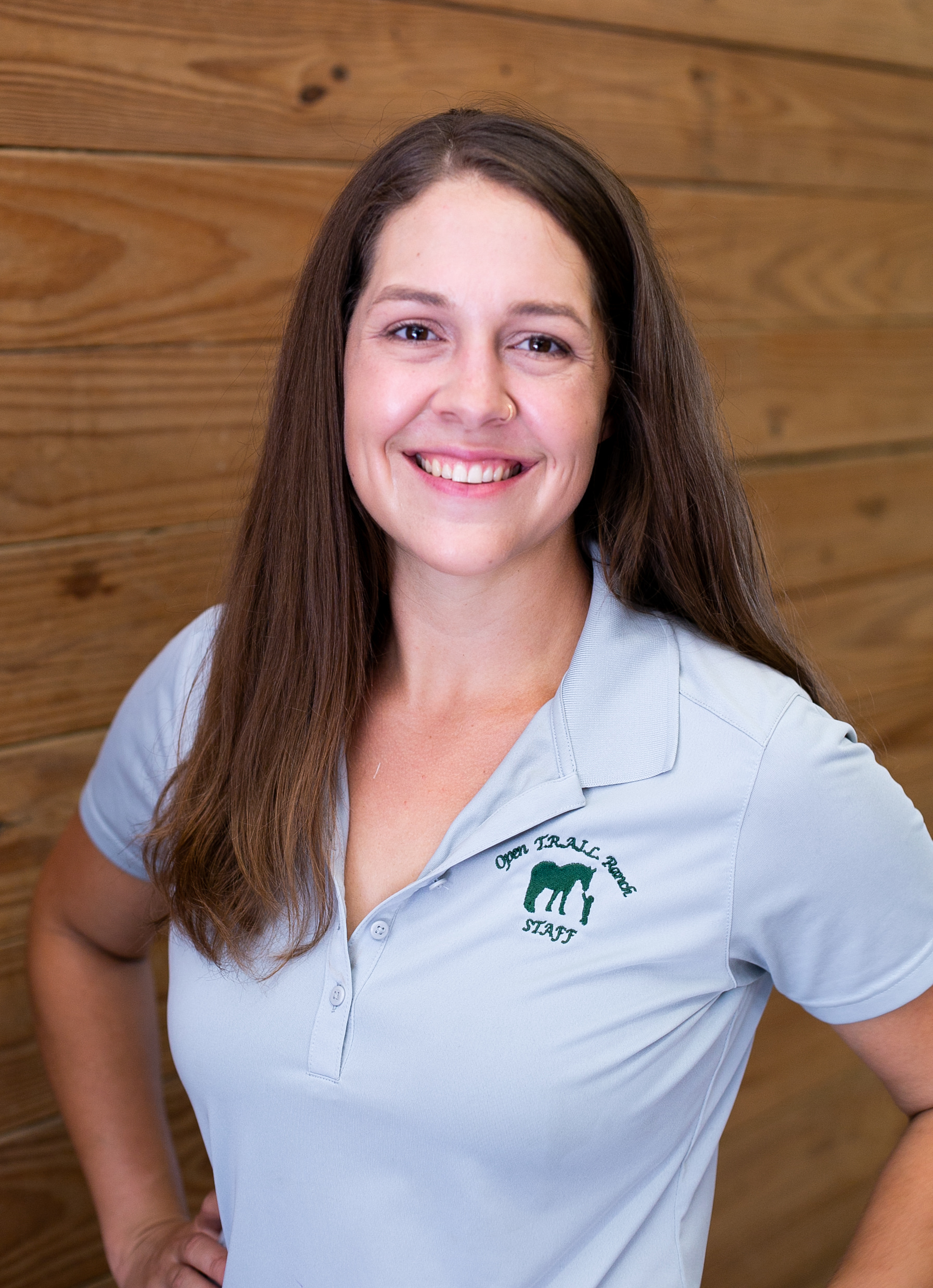 Evvie Marshall
Equine Caretaker
Evvie Marshall is our Administrative Assistant/Equine Caretaker at Open Trail Ranch.  Her job is to help keep things organized around the facility, be an assistant to the Executive Director, and help care for all of the equines on the ranch.  She has 17 years of horse experience which includes: riding, driving, and daily equine care. 
In 2003, Evvie started volunteering with a non-profit program that worked with special needs children and Shetland ponies.  In 2006, she started volunteering at Banbury Cross Therapeutic Equestrian Center in Michigan.  After moving to Texas in 2008, she volunteered and worked at another local Texas center, met Kate and has been working with her ever since!
When Evvie isn't at the ranch or spending time with her miniature horse, Brite, she works as a part-time respite caregiver.  For her, it's a joy working with the riders and equines!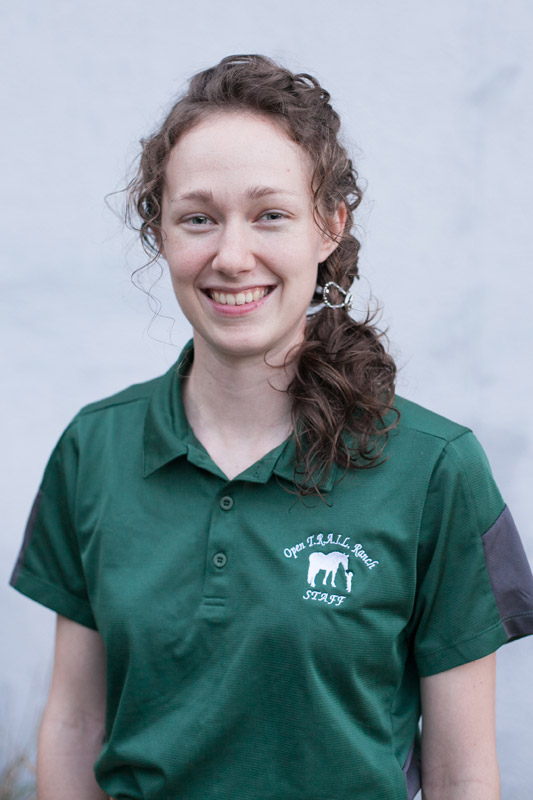 Josh Archilla has lived his whole life in the Boerne area. He will be a junior in high school this fall, and plans to go on to live in Alaska after he graduates! After deciding he wanted to work with horses Josh found his place at Open T.R.A.I.L. Ranch! Josh works as our ranch hand at OTR! You'll often see him working on maintenance, stalls, and interacting with the animals around the barn. Josh's favorite thing to do at the barn is ride and his favorite horse is Tonka.
When not at Open T.R.A.I.L. Ranch you can often find Josh doing schoolwork and school activities, playing guitar, and working out. He started playing guitar when he was 12 years old and has been hooked ever since! His favorite thing about work is being able to hang around all the horses. If you see Josh around the barn, don't hesitate to say hi!